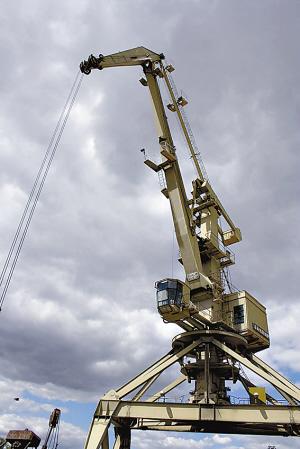 The luxurious hotel that crane rebuilds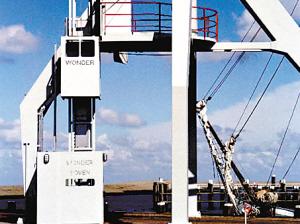 Every angle has the public house characteristic
  Recommend reason:
2003, city of haven of Holand northern part breaths out Lin Gen (Harlingen)55 foot tall giant crane is transformed to become public house of crane of harbour of —— of guest room of a luxurious hotel, this uses the Harbour Crane hotel that crane rebuilds and becomes, have a double room only. The play of ground of originality incisively and vividly of Dutch is in restaurant every corner, bring a person the most unique new experience, be considered as one of public houses that design feeling has most on the world.
Space of steel tube elevator is limited, can carry light and portable bag only, other baggage is put below. Do sth unconventional or unorthodox, toll-gate is heavy. After getting off, get ready early take out teleswitch, " Bi " , elevator door was opened, into inside hind close good door, another hand is pressing ascendant lever. This elevator is very so special, need is long pressing ability to be able to be moved, the hand leaves to be able to stop. The lighting system here uses operation of feeling screen type, the chair is the private room of honoured guest type, the house is steel structure, look very elegant.
  Wonderful and itinerary:
Inapproachable seascape, two people are enjoyed alone. Arrived the platform of the hotel, want to build ability of the 2nd elevator to reach 17 meters tall from the ground guest room again. This elevator is the cirque steel tube that is full of science fiction feeling, the space can hold 2 people merely. The 2 people after 20 seconds arrive at guest room layer. Here has modern industry feeling already, was to increase comfortable sex more. The room is decorated so that have grade very much, have screen of electronic kiss type, the light and shade that can move school room reachs temperature, still have scuttle and the bathroom light that turn 5 kinds of color changeably; The most absorbing is inapproachable sea scene, let everybody see excitement must laugh not approach mouth.
Then 2 people need to climb the glazing control room that climbs stair to arrive at crane. The schoolboy can jump to cockpit, capture controller, the crane that weighs 143000 pounds rotates 360 degrees, appreciation scenery. Abrupt, what female survival can see the crane before is placing a holiday is giant propose ring shakes before the window, still have " you are willing to marry me the banner of " flies upwards in sky.